Get that smile you've always wanted.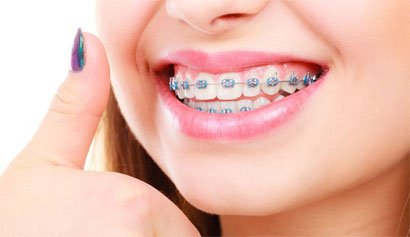 Traditional metal braces are the most common type of braces and are more comfortable today than ever before. Made of high-grade stainless steel, metal braces straighten your teeth using metal brackets and archwires.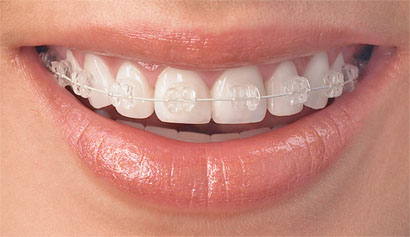 Ceramic braces are made of clear materials and are therefore less visible on your teeth than metal braces. For this reason, ceramic braces are used mainly on older teenagers and adult patients who have cosmetic concerns.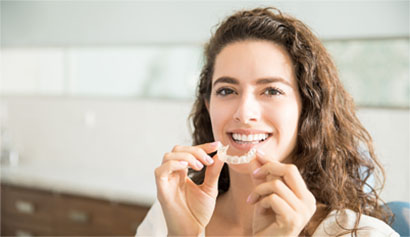 Clear Aligners is a clear removable tray that provides tooth movement. It is esthetic, and can barely be seen by peers. Also, it does not have metal attachments and wires. Thus, brushing and flossing is easy.
The Highest Quality Orthodontic Care in Longview & Chehalis
Consistently rated as the top Orthodontists in Longview and Chehalis, Wagner Orthodontics is dedicated to providing the finest quality orthodontic treatment in a friendly, enjoyable and caring environment. Dr. Wagner and the team at Wagner Orthodontics are one of the top Clear Aligners practices in the state of Washington.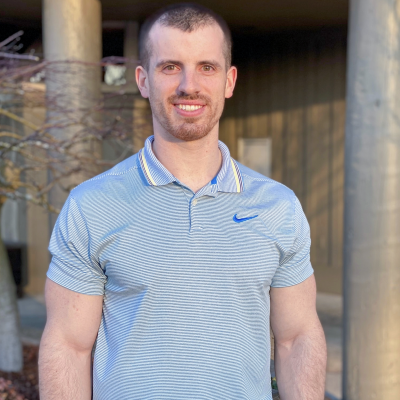 Our family serving your family and the community since 1970
Why Do our patients love us?

Shorter treatment time with braces utilizing the latest in orthodontic treatment available today which incorporates methods to ensure everyone's treatment results in a beautiful, healthy smile that last a lifetime.

Braces & Clear Aligners Payment Plans
Non-Interest payment options and family discounts. We make orthodontic treatment affordable and accept direct payment from most insurance carriers to reduce your out of pocket expense. 

We have the ability to produce state-of-the-art digital impressions that eliminate the need for messy putty in your mouth and can show you the outcome of your treatment in advance. 

We have two offices located in Longview and Chehalis Washington for your convenience! Call today to schedule a complimentary consultation and get ready to start smiling.
Dr. Peter Wagner is a 3rd generation orthodontist in Longview and Chehalis, WA. It is our goal to provide each patient with the highest quality of individualized orthodontic healthcare in an environment that is safe, friendly, and educational. We are dedicated to making sure that your orthodontic experience is comfortable and fun, and ends with a perfect smile!
For us, orthodontics is about helping you find comfort and confidence in your smile. That's why we provide only the best, most reliable orthodontic treatment options, like metal and clear braces, as well as Clear Aligners . Our methods are clinically proven to give you the best possible results.
Because we work with patients of all ages, we recognize that each person who visits our practice has unique needs and expectations. Let us meet your needs and exceed your expectations with orthodontic care at Wagner Orthodontics. Schedule your complimentary consultation at our Longview or Chehalis offices today!
This place is amazing, they're always helpful and kind I appreciate they're service gladly and always enjoy to be welcomed back.
My experience was great ...
My Experience here was GREAT 🔥😌🔥👌, IM VERY PLEASED BY THEIR WORK
Real Results From Real People
Dr. Peter Wagner provides beautiful results for any age
Is Clear Aligners right for you?
Take the Smile Quiz and see if you are a candidate for Clear Aligners.
Tips & Tricks On Keeping Your Teeth Clean & Healthy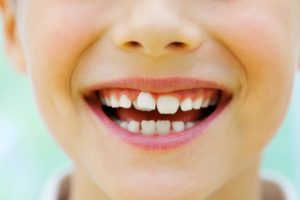 When it comes to ensuring your child is happy and healthy, you'd do anything. You would read any book, take all the credible advice you can and try to be as informed as you can. We all know how important healthy teeth are and we all have a base understanding of how crooked teeth can
Read More »
Orthodontist in Longview and Chehalis Washington
Longview Office
(360) 425-2370
855 11th Ave Suite A
Longview, WA 98632
Chehalis Office
(360) 748-6636
1292 S Market Blvd
Chehalis, WA 98532