Treatment Options - Wagner Orthodontics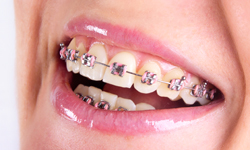 Traditional metal braces are the most common type of braces and are more comfortable today than ever before. Made of high-grade stainless steel, metal braces straighten your teeth using metal brackets and archwires. With metal braces, you have the option of adding colored elastics (rubber bands) for a more unique and colorful smile.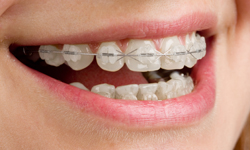 Ceramic braces are made of clear materials and are therefore less visible on your teeth than metal braces. For this reason, ceramic braces are used mainly on older teenagers and adult patients who have cosmetic concerns. While they are visually less prominent, they do require more attention to oral hygiene as ceramic braces are larger and are more brittle than their metal counterparts. For these reasons, ceramic braces tend to be used more on upper front teeth than on lower teeth.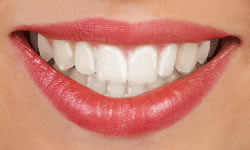 Clear aligners are a series of invisible, removable, and comfortable acrylic trays that straighten your teeth like braces. Not only are the aligners invisible, they are removable, so you can eat and drink what you want while in treatment, plus brushing and flossing are less of a hassle. The aligners are comfortable and have no metal to cause mouth abrasions during treatment.

Hours
Mon: 7:00 AM-4:00PM
Tue: 7:00 AM-4:00PM
Wed: 7:00 AM-4:00PM
Thur: 7:00 AM-4:00PM

As one of the leading practices in the state of Washington, the we offer the Spark System as a treatment option to our patients. Spark is a new and completely innovative approach to straightening teeth. It allows people to achieve a life-changing smile without braces! 
Using advanced, 3D computer-imaging to create a digital model of your teeth, Dr. Wagner is able to outline a plan for your entire treatment before it even starts. Then, using a series of clear aligners custom-made just for you, your teeth move into the desired position. In order to attain the best results it is mandatory patients wear each aligner for 7 to 14 days until moving onto the next.
With Spark you…
Wear your aligners the entire day, awake or asleep unless you are eating.
Brush and floss the same as you normally would.
Keep your treatment hidden but not your smile.
Spark is a popular choice for anyone interested in improving their smile without drawing attention to the fact they're in treatment. We are happy to help you figure out which treatment option is best for you during your complimentary consultation.